Sydney's Finest Rendering Services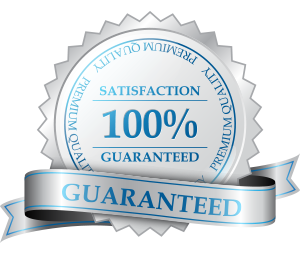 ---
First of all, the exterior beauty of your house have a big impact on its curb appeal and overall value. Also, most homeowners don't want their home to look messy and sloppy from the outside. So they will ensure the design and finish of their exteriors are as polished as it can be. Therefore, we at Jims Rendering Sydney can help you with your polystyrene cladding system. Polystyrene cladding is a great choice for wall foaming. Try it now!
Furthermore, our rendering Sydney experts will make sure your home exteriors look good. Hence, ensuring the finish protects your walls by polystyrene cladding system. So if you are looking for polystyrene cladding installation in Sydney then contact us now! Finally, we'll wait for your call! Hurry up!
Polystyrene Cladding Installation Sydney
Polystyrene Cladding System is the best alternative to traditional method of concrete blocks and fired bricks. We provide polystyrene wall cladding system while putting the building under our value. Also, the heat flow resistance in order to put an attribute of thermal resistance of a building material. Hence, expanded polystyrene provides energy efficient external walls. So it provides great insulation.
Furthermore, polystyrene cladding system provides additional quality of excellent durability, long lasting results and insulation. It is the best way to blend your extension to your house as the thickness of panels. Also, it will give the appearance of a solid brick wall with window reveals heads and sills. Hence, it provides energy efficiency to your house.  So get it now!
Lastly, our team of professionals is licensed and knowledgeable in all polystyrene cladding system. So no polystyrene cladding installation job is too big or too small for us – from residential repairs to commercial undertakings. So what are you waiting for? Call us now!
Why Us?
We at Jims Rendering Sydney take pride in our impeccable attention to detail. Also, our ability to work within the parameters of your design vision and your budget. Whether your job entails commercial polystyrene cladding installation Sydney, Jims Rendering Sydney happily works with you. Therefore, schedule now to get the job done quickly. Get it done right. Contact us!
So for any types of polystyrene cladding and all surrounding suburbs, consider the true professionals at Jims Rendering Services. Hence, take a look through our gallery and see photographs of our attractive, high quality work. From polystyrene cladding installation, brick home and exterior walls. So check it out! Visit our showroom!
Cladding Costs
The cost of polystyrene cladding installation depends on the type of material you use. Also, the size of your property, and the number of stories in your home. Hence, the prices also vary depending on site access. 
Furthermore, we inspect and measure your property and provide upfront pricing. Therefore, you know how much you need to budget. So you can create a budget and plan your finances based on the cladding costs. Great options for wall foaming.
Lastly, if you want to know more about our polystyrene cladding installation here at Jims Rendering Sydney, don't hesitate to give us a call or email us. So we'll be happy to answer any questions you might have. Hurry up! We'll wait. Call us now! Contact us! Call us! Call us! contact us!
Polystyrene Cladding Installation Sydney - Job Complete
By Jims Rendering Sydney.

Contact us!
Call us! Call us!
---