Sydney's Finest Rendering Services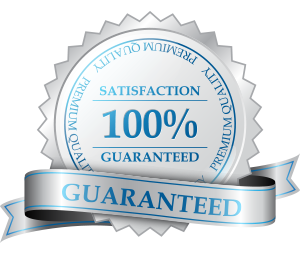 ---
We specialise in revamping old rendered homes by repairs to cracked surfaces, flakey paint, rusted corners, drummy walls and finish off with a roll-on membrane to seal, protect and add a new fresh paint finish.
What Causes a Wall Crack?
Broken brick walls and cracked brick walls can indicate many different problems, from simple cosmetic issues to more serious issues that may indicate problems with your home's foundation. Cracks in walls are common in buildings; though some are nothing to worry about, others can indicate a sinking or damaged foundation (subsidence). If you don't address problematic cracks in walls, the damage to the foundations can quickly devalue the property. Wall crack in an arch, Wall cracks in an arch after resin injection into the foundation ground.
Can blueboard be used as an external wall material?   Why do some builders use blueboard/concrete sheet as external wall now – isn't that supposed to be used as internal material? Is it safe to use the blueboard/concrete sheet as the external wall?   The blueboard from James Hardie is called HardieTex  – it's a cement sheet system that's painted with a blue primer, and it's specifically designed to be used as an external wall material, coated with an acrylic render. The cement sheeting product they recommend for use indoors (i.e. in wet areas like bathrooms and laundries) is called Villaboard … and it's not blue.   The CSR version of blueboard is the Cemintel Texture Base Sheet, and it's pretty similar to the Hardie product – an external wall cladding system that's designed to be finished with an acrylic render. The cement sheet system they produce which is designed for indoor applications is called CeminSeal Wallboard.
Blue Board   Most commonly used as an external wall cladding, Blue Board is a strong based 7.5 mm sheet, which is designed to be acrylic render coated with colour or texture, providing a beautifully rendered look, without the masonry. Available in a range of different sheet sizes, the blue board is now a very common fencing material and used often in courtyard surrounds.
---
When do wall cracks indicate a structural problem?
Larger cracks that display these characteristics may indicate weaknesses in the building's foundation:   One side of the wall is higher than the other   Cracks are wider than about 5 mm (or half a centimeter)   Problematic wall cracks will typically start at windows, doorways, or corners of buildings. Generally, smaller hairline cracks are not caused for concern. These are usually the result of seasonal expansion and contraction of soils beneath the building over time and can be easily patched and re-painted.
What causes large cracks in walls?
Large cracks may appear because the property's foundation has shrunk or lost its strength, causing all or a part of a building to sink, known as subsidence. This usually happens because the moisture in the soil beneath the settled section of the building is either too wet or too dry.
How to fix large cracks in walls?
The best long-term solution for fixing large cracks is to lift, re-level, and re-support the building. This level correction process is called underpinning. As the building is re-leveled, the cracks in walls may close or become smaller (readying plaster or render walls for fine patching and repainting). Windows and doors will also usually begin to work properly again. Traditional underpinning or level correction methods involve excavating or digging up parts of the foundation, pouring in concrete, waiting for it to set, and then jacking up the building off the concrete blocks.
What is drummy render and what causes it?
When the cement or plaster is pulling away from the wall creating a hollow space behind it.   Drummy render is when the cement or plaster render coating becomes loose. When tapped with a bar it produces a hollow, weak sound (ie. it sounds like a drum, or it sounds "drummy").   There are many different causes for drummy render and these have been debated by many plasterers. These possible causes include:  heavy vibrations, water ingress (see below), not enough cement in the mix, render went on too thick, or it may be that when the plumbers and electricians chase up the walls the dust left behind formed a membrane on the wall separating the render from the substrate. It may be some or all or none of these factors, but these are the most commonly quoted possibilities.   What is concrete spalling?   Most slab edges are occasionally damp due to rain, garden watering, or by contact with the ground. In some cases, when this dampness is able to permeate from the outside to the inside (moisture ingress) it can affect the internal walls and/or finishes of a building.   Indications of slab edge dampness include persistent dampness of the exposed face of the concrete slab/footing, efflorescence, drummy render (see above), pungent odours in floor coverings (ie. damp carpets), watermarks, mould growth, rusting and external paint blistering/peeling/bubbling.
House Rendering - Job Complete
By Jims Rendering Sydney
---